Graciously Accommodating All Our Guests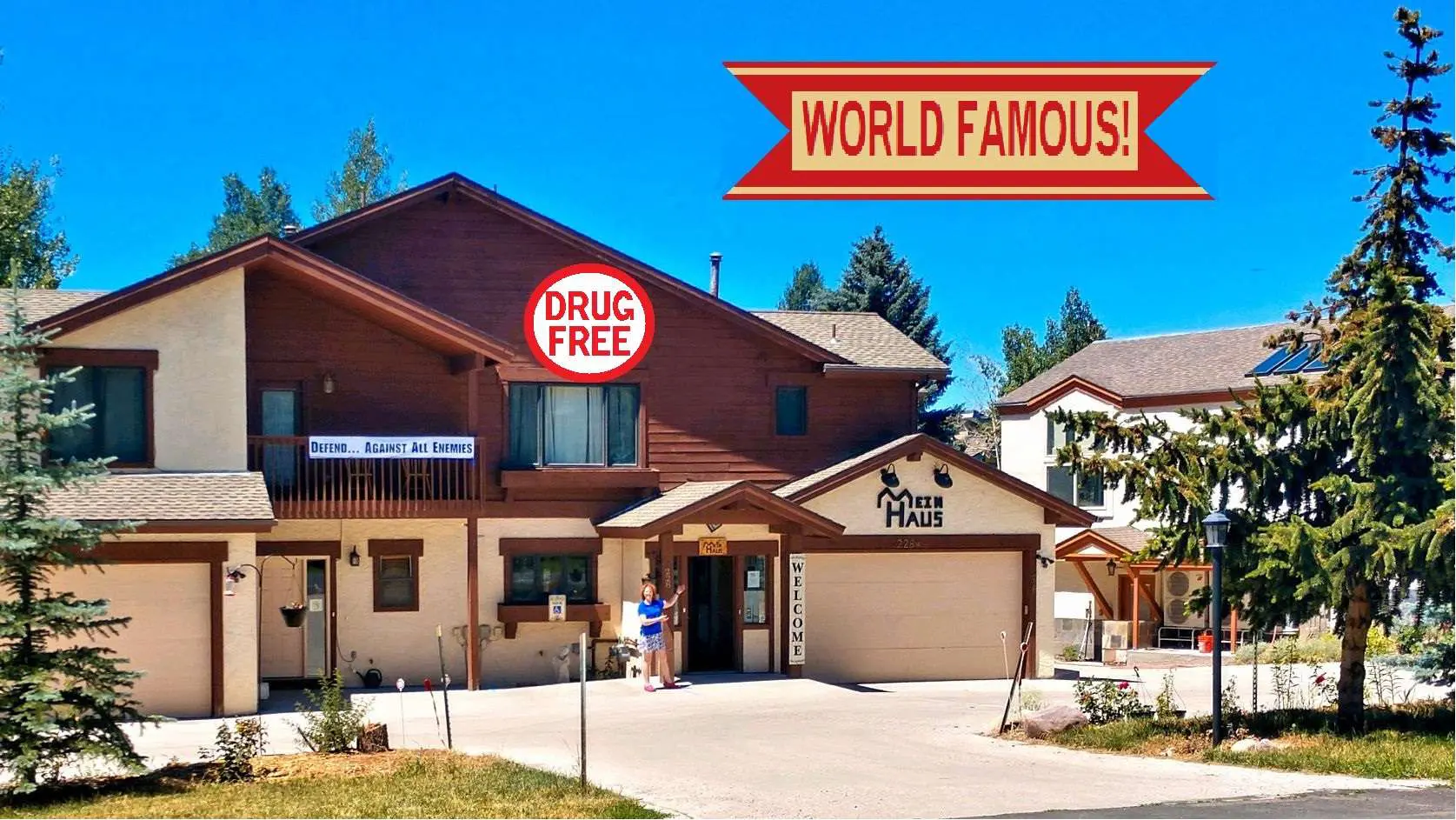 Cozy & Luxurious Bed & Breakfast nestled in the Colorado Rockies
Mein Haus graciously accommodates up to 38 guests in 18 individualized en-suite rooms perfect for your couples retreat, wedding party, or family reunion. Mein Haus is a place where intelligent guests return to share all of their discoveries while embracing hearty family style breakfasts, modern conveniences & traditional hospitality.
You can relax in our outdoor hot tub, watch a BluRay DVD or enjoy a Cable Movie. Enjoy your King Size Pillowtop Bed, browse the internet with our Secure High-Speed WiFi-enabled Internet, or get some last-minute work done in our Business Center before enjoying some quiet private time with your loved ones. Free Parking, Laundry, Equipment Storage, Full-Size Kitchens, Living Rooms, & Library make Mein Haus your Home.
Breakfasts by Tamera Sturgill, the Maestra of Mountain Morning
Mein Haus Breakfasts are always made fresh and tailored to the individual tastes and sensitivities of the current house guests. Engage other guests and the local Innkeepers in wide ranging conversations. No topic is taboo, but we don't allow hatred or threats. Fun is always on the menu in our dining room that we like to call Mi Casa Breakfast Theatre.
Todd J Roehr, MD, proprietor of Mein Haus began the Mein Haus Scholars program with the hope of providing a forum to recognize talented professionals from all walks of life, with a particular emphasis to recognize and encourage research into the origin, treatment and prevention of human neurodegenerative processes.  Our very first member of the Mein Haus Scholars Program was Samantha Holden, MD, a young and talented board Certified Neurologist who specializes in neurocognitive testing and who was recognized on February 14, 2019, then brought by Mein Haus to address the public via the TV8 Good Morning Vail program.
We invite you to our developing Scholars Page to see videos, written works and gather an appreciation of the type of work supported by this program that is still in its infancy.
You never know who you might run into when visiting Mein Haus, as we have many talented and very interesting guests who are world renowned experts in all kinds of fields. Most of these folks prefer anonymity and we respect their wishes to have an enjoyable vacation and not have us spotlight them publicly.